The Natsepa Resort and Conference Center menyuguhkan pemandangan lautan dan pantai Natsepa, menawarkan kolam renang outdoor, restoran, dan spa. Setiap kamarnya yang luas dilengkapi teras atau balkon pribadi. Tersedia Wi-Fi gratis di area umumnya.
The Natsepa Resort and Conference Center berselang 20 menit berkendara dari tempat menyelam yang terkenal di pulau Pombo. Pusat kota Ambon berjarak 30 menit berkendara, sedangkan bandara Pattimura dapat dicapai dengan 40 menit berkendara dari akomodasi.
Kamar-kamar ber-AC-nya dilengkapi TV layar datar, brankas pribadi, dan minibar dingin. Anda dapat bersantai di area untuk duduk bersantainya. Setiap kamar mandi dalamnya menyediakan shower dan perlengkapan mandi gratis.
Resor ini menawarkan fasilitas pusat bisnis, layanan faks/fotokopi, dan penukaran mata uang di tempat. Tersedia fasilitas penitipan bagasi dan surat kabar di meja depan 24-jam. Staf juga dapat membantu Anda dengan penyewaan mobil, layanan binatu, dan penitipan anak.
Moluccas Restaurant menyajikan aneka hidangan khas Indonesia dan Barat, serta menyediakan layanan kamar.
The Natsepa Resort and Conference center adalah sebuah resort kontemporer mewah dengan 95 kamar yang luas. Semua kamar memiliki balkon pribadi yang menghadap ke arah laut. Hotel ini memiliki fasilitas konferensi terbaik di pulau Ambon. Terletak di salah satu lokasi yang paling indah di Indonesia, The Natsepa Resort adalah tempat yang sempurna untuk akomodasi liburan Anda.
Informasi Tambahan di The Natsepa Resort & Conference Center
| | |
| --- | --- |
| Check In: | 14:00 |
| Check Out: | 11:00 |
| Jumlah Kamar: | 96 |
Hotel Facilities di The Natsepa Resort & Conference Center
24hr room service

airport transfer

business center

laundry/dry clean

room service

smoking room

wi-fi di area umum

concierge

gym/fitness center

kolam renang
lapangan tenis

pijat

akses internet

internet kabel gratis

internet wifi gratis

parkir mobil

restaurant

bar/pub

meeting room

safe deposit box
Room Facilities di The Natsepa Resort & Conference Center
Deluxe
42 m?
satellite tv
twin bed
air conditioning
mini bar
coffee or tea maker
bathroom
shower
telephone
internet
daily newspaper
Deluxe Lagoon
42 m?
satellite tv
twin or double bed
air conditioning
mini bar
coffee or tea maker
bathroom
shower
telephone
internet
daily newspaper
Junior Suite
84 m?
satellite tv
twin or double bed
air conditioning
mini bar
coffee or tea maker
bathroom
shower
telephone
internet
daily newspaper
lcd tv
living room
sofa
desk
Honeymoon Suite
84 m?
satellite tv
king bed
dvd player
air conditioning
mini bar
coffee or tea maker
bathroom
shower
telephone
internet
daily newspaper
lcd tv
romantic bath tub
living room
sofa
Presidential Suite
168 m?
satellite tv
twin or double bed
air conditioning
mini bar
coffee or tea maker
bathroom
shower
telephone
internet
daily newspaper
unlimited internet access
lounge
lcd tv
dvd player
living room
writing room
sofa
extra bed available
Foto The Natsepa Resort & Conference Center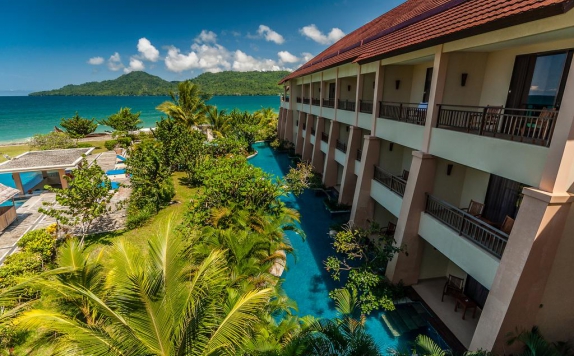 Eksterior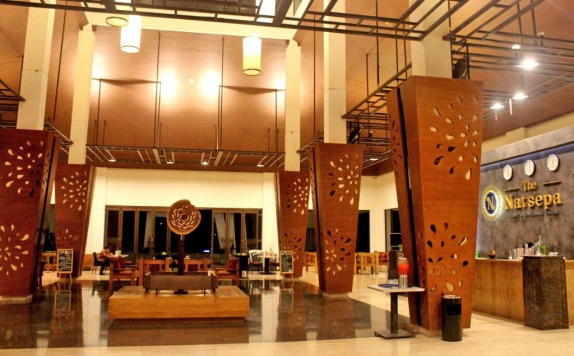 Interior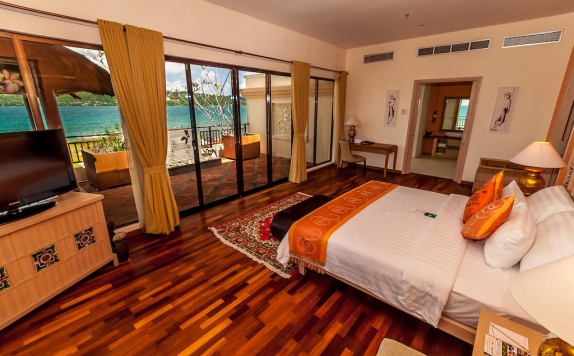 Guest room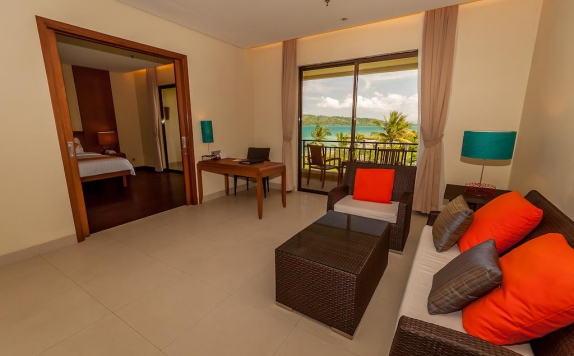 Interior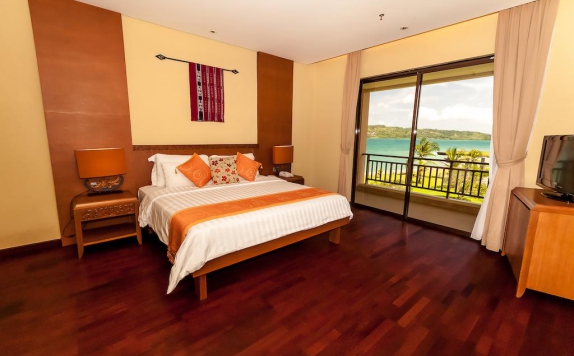 Guest room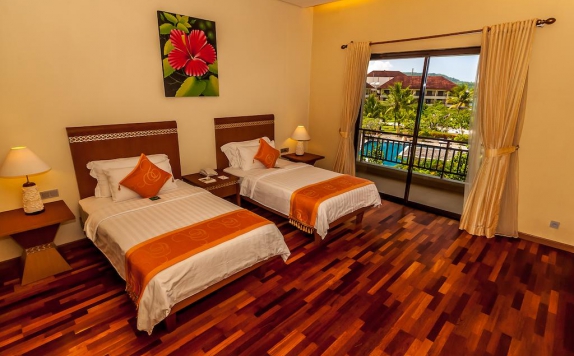 Guest room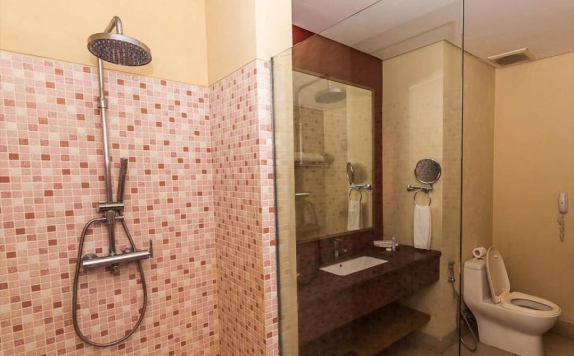 Bathroom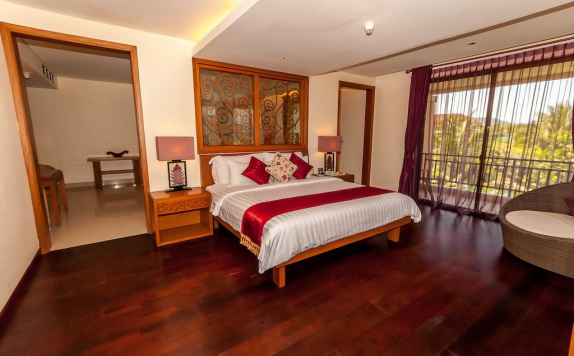 Guest room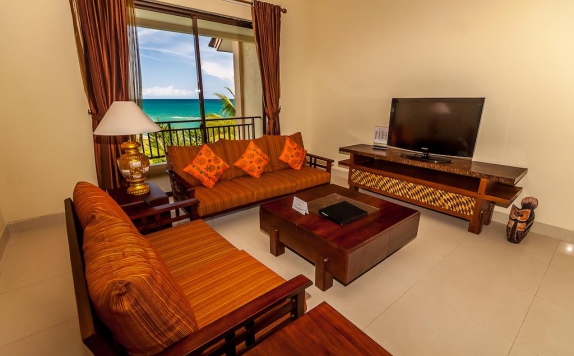 Interior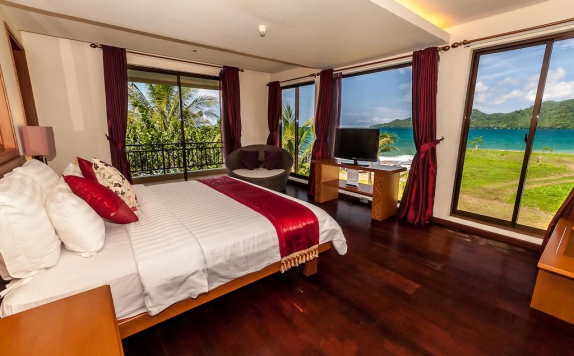 Guest room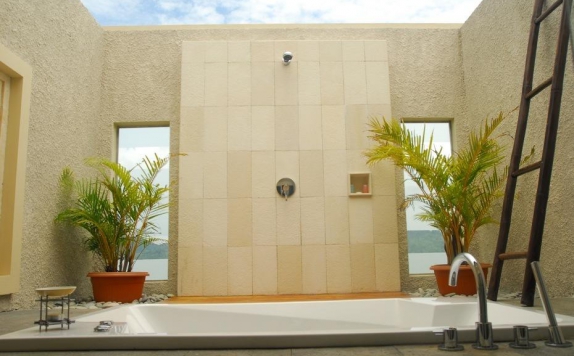 Bathroom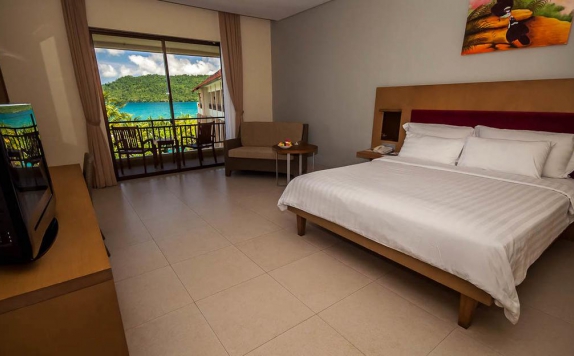 Guest room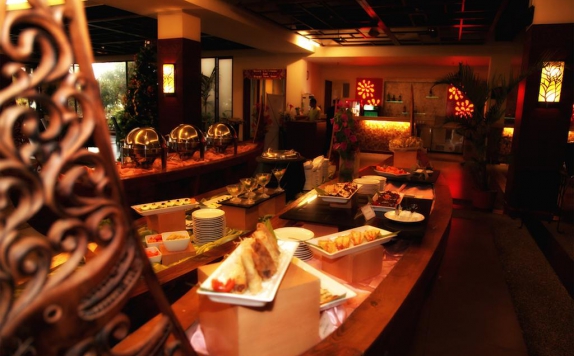 Restaurant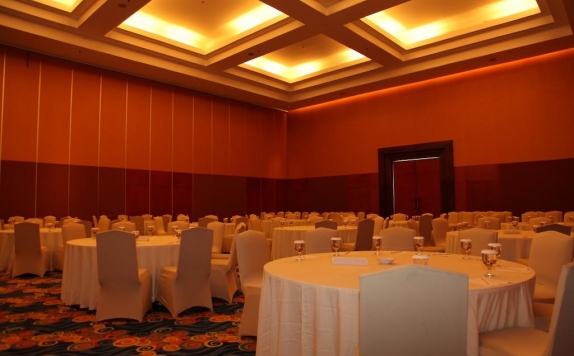 Ballroom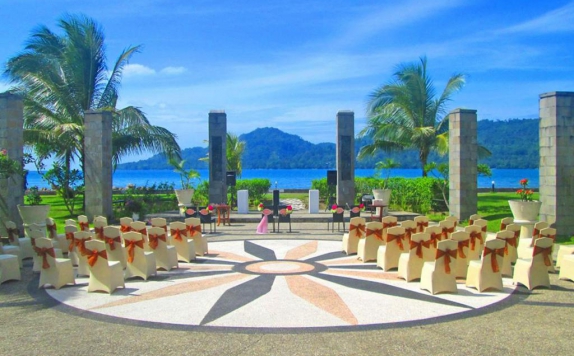 Eksterior
Reviews
---