Harga Hotel termurah di Probolinggo
Harga yang tertera adalah harga NETT, SUDAH termasuk Pajak dan Service Charge.
Harga sebelum pajak IDR 330.000
Nadia Hotel
bintang 1
Standart room
|
On Request
|
Bed and breakfast
Jl. Raya Bromo Km 31, Sapikerep, Sukapura, Probolinggo
Probolinggo
Menawarkan akomodasi berkualitas di distrik melihat-lihat di Probolinggo, Nadia Hotel adalah pilihan populer bagi para wisatawan bisnis dan plesiran. Terletak hanya 32.5 km dari kehebohan pusat kota, hotel bintang 1 ini memiliki lokasi yang bagus dan menyediakan akses ke obyek wisata terbesar di kota ini. Dengan lokasinya yang strategis, hotel ini menawarkan akses mudah ke destinasi yang wajib dik...
---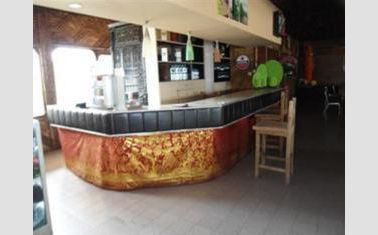 Harga sebelum pajak IDR 175.200
IDR 219.000/night

Bromo View Hotel
bintang 2
Standard
|
On Request
|
Bed and breakfast
Jl. Raya Bromo Km 05
Probolinggo 67223
Hotel ini adalah pilihan yang cocok untuk wisatawan anggaran sementara tinggal di kota pelabuhan Indonesia, Surabaya. Kota ini adalah salah satu yang tersibuk di Indonesia dan dengan hotel lokasi pusat, wisatawan akan merasa mudah untuk menjelajahi kota sejarah dan budaya. Menyewa sepeda dari hotel untuk cara yang lebih menyenangkan untuk menjelajahi kota pada kecepatan Anda sendiri. Beberapa temp...
---
Yang menarik dari Hotel di Probolinggo
Berikut daftar hotel mulai dari harga kamar yang termurah.
Klik di hotel yang bersangkutan untuk melihat jenis kamar yang tersedia.